The symposium, that took place on Friday, 19 June 2020, was an initiative of the Photochemistry Section of the Swiss Chemical Society to promote the exchange within the photochemistry community in Switzerland and beyond.
The event comprised scientific contributions from all areas of photochemistry as well as three invited lectures on the topics of ultrafast spectroscopy, environmental photochemistry and luminescent material.
Due to COVID-19 restrictiosn we had to reduced the format and had to shift the symposium to a virtual classroom. More than 150 participants from 24 countries all over the world registered for the event.
---
Invited Speakers
Prof. Peter Vöhringer, University of Bonn, Germany


«Photochemical dynamics of transition metal complexes from time-resolved infrared-to-visible spectroscopies»

Prof. Kristopher McNeill, ETH Zurich, Switzerland


«Studying aquatic photochemistry with laser spectroscopy and molecular probes»

Prof. Luisa De Cola, Université de Strasbourg, France
«Molecular interactions to switch on the emission of metal complexes»
---
Winners of the Best Presentation Awards
Helvetica sponsored the Best Presentation Awards and Dr. Richard Smith handed over the "virtual" certificates and prize money to the following presenters:
The symposium organizers, Helvetica and the Swiss Chemical Society like to congratulate the three winners again and thanks for their fantastic contributions.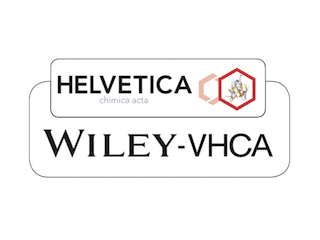 ---
David Spichiger, SCS
26.06.2020